reBUG
A downloadable game for Windows
ARROWS to move,. four thrusters,. so not normalized ;)
Z to fire (holdable and increases Recharge Speed with Cores Captured)
X to trigger shield. Recharge Time displayed top left.
This began as a test bed for a procedural sprite generation algorithm,. That part is working well, and can be tuned to many different looks.
The little game that developed around testing this has grown interesting enough for a small post and proto-demo release. So here you go,.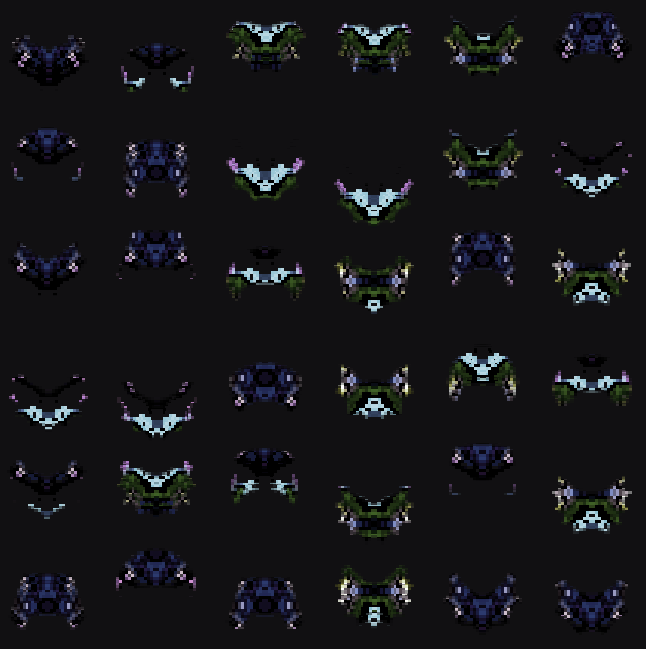 BONUS file; bugGenTest1 and 2 are early samples of the generative bugs,. Press SPACE for next gen.
reBUG is the game part,. give it a play.
Thinking of adding a Dynamic Camera System to this,. Currently you can move the Camera with the RMB held, and Zoom with the Mouse Wheel. (for testing)
Currently the HiveMind object is placeholder and not destoyable,. ,
Download
Click download now to get access to the following files: